Home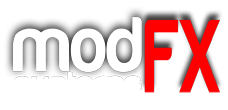 Flashtech Wireless Waterproof RF Controller
Brand:
flashtech
Product Code:
FTLED-RFWP
Availability:
Out Of Stock
Warranty:
1 Year Warranty
Flashtech Wireless Waterproof RF Controller
Flashtech Fusion Wireless Waterproof RF Controller is a versatile unit that is used to control a variety of RGB color changing LED Light sources. This controller can be used with all Flashtech color changing led products such as V.3 Fusion Halos, RGB Flexible light strips, and waterproof pods.
Flashtech's IP66 rated enclosure provides a 360 degree moisture barrier with protection from water projected (up to 1/2 inch nozzle) against the enclosure from any direction. The included waterproof screw on connector also ensures compatibility with most LED color changing products on the market, regardless of the manufacturer.
Color and lighting effects are controlled from the slim, credit card size, RF remote. This wireless remote provides many different color on demand options and multiple color changing lighting effects, all controlled from a touch of a button from up to 50 feet away!
Technical Parameters
● Working temperature: -4 - 140 F
● Supply voltage: DC12V
● Output: 3 channels
● Connecting mode: common anode
● Waterproof rating: IP66
● Transmission/receiving frequency:433MHz
● Remote distance: 32.8-49.2ft
● Controller dimension: L 10.8 Χ W 7.6Χ H 4.3 CM
● Remote dimension: L 8.5 Χ W 5.2 Χ H 0.7 CM
● Packing size: L 14.5 Χ W 9.5 Χ H 5.0 CM
● Net weight: 4.9oz
● Gross weight: 6.2oz
● Static power consumption: <1W
● Output current: <3A(each channel)
● Output power: 12V:<108W,
Write a review
Your Name:
Your Review:
Note: HTML is not translated!
Rating:
Bad
Good
Enter the code in the box below: