Home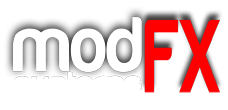 HID Kits
Flashtech is the HID Kit experts. HID Kit, Headlight HID Kits, Fog Light HIDs Conversion Kits. We sell the best HID Kits PERIOD! Looking for the best HIDs on the market? Look no further. We bring the highest quality HID conversion kits at prices you can afford. It's our specialty. We have the best HID ballasts as well. If you're ready to drastically improve the coverage of the road you get when driving at night, through dense fog or other unexpected condition, let Flashtech give you a hand.
Product Description Flashtech 12v HID Kits are Available In Multiple Bulb Types Featuring wor..
Flashtech Premiere 32v Canbus HID Conversion Kit is the most advanced aftermarket HID kit to ever..
Showing 1 to 2 of 2 (1 Pages)