Home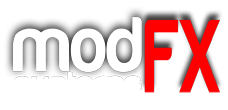 F4 LED Headlight Bulbs: H11 Bulb Size
Brand:
flashtech
Product Code:
FTF4-H11.6
Warranty:
1 Year Warranty
F4 LED Headlight Bulbs: H11 Bulb Size
The new F4 Fusion headlight and fog light bulbs are the latest LED Bulb from Flashtech. At 4000 lumens they are the brightest version yet with over 1000 lumen increase from the previous V3 bulbs. In order to address fitment issues, the bulb was shrunk by a ½ inch, and all wiring was built in to avoid wiring harness failures. All of these improvements were once again accomplished without the need for cooling fans or external drivers.
Product Specs:
• Lumens: 4000 lm (per bulb)
• Lifetime: 40,000 hrs
• Wattage: 40 W total (20 W per bulb)
• Technology: Proprietary third generation heat sink
• Input Voltage:DC9V-DC32V
• Plug&Play
• Shockproof,Dust-proof and Waterproof.
• 1 Year Warranty against manufacturer defects
Product Contents:
2 F4 LED Headlight Bulbs: H11 Bulb Size
2 Plug and Play Connectors
Write a review
Your Name:
Your Review:
Note: HTML is not translated!
Rating:
Bad
Good
Enter the code in the box below: